At PlantWise, our landscaping philosophy is cooperative and suggestive rather than dogmatic.
Our hope is to meld our client's aesthetic, ecological, and edible desires with the assets of the site in a way that produces a landscape that is easy to maintain, enjoyable for the owner, and produces as much environmental benefit as possible. We excel at using native plants to create wildlife habitat, maximizing the amount of food a backyard can produce, and solving water problems in a manner that protects property and the downstream environment.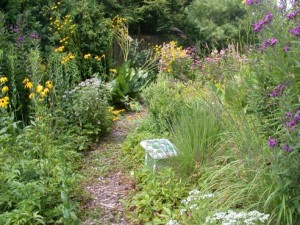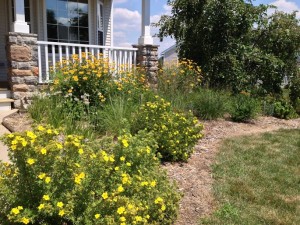 We use our years of experience with a variety of sites and situations to complete successful landscaping projects.
Once you contact us to help with your project, we:
Listen carefully and ask questions to make sure we understand what your goals are and how we can achieve them together;

Attempt to solve your landscaping concerns with the most effective, aesthetic, and efficient methods;


Ensure that the landscape we create will be easily maintained according to your needs in the future;

Develop sustainable designs based on our extensive experience in managing and maintaining created and natural landscapes.