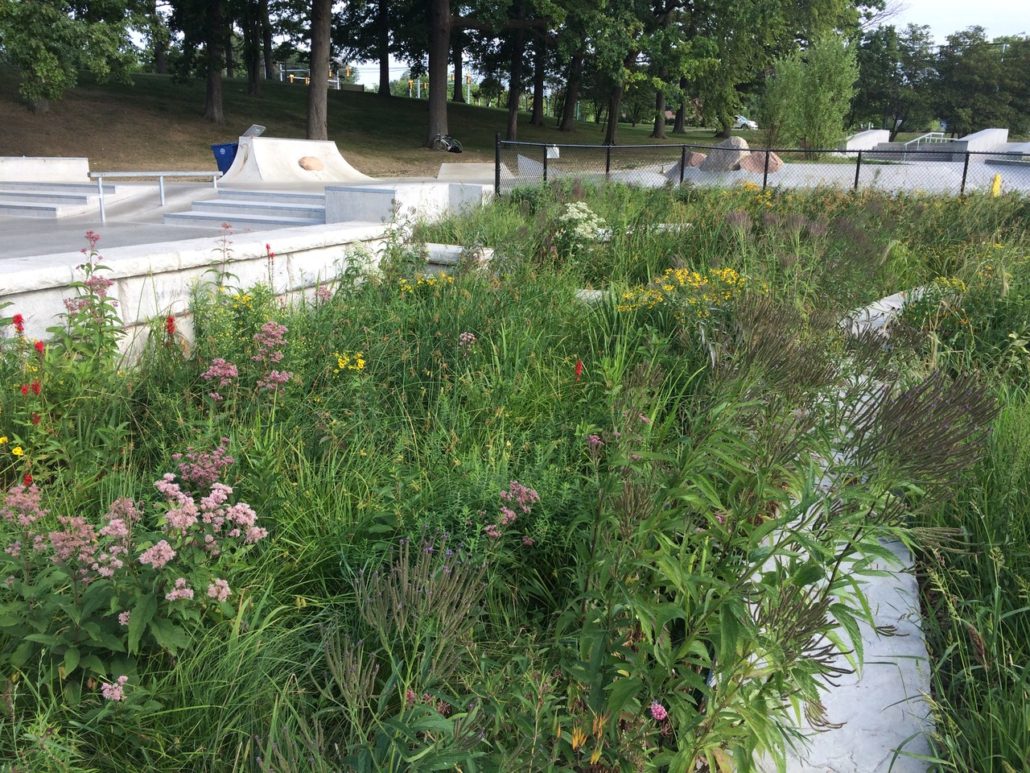 What is a rain garden?
A rain garden is a shallow depression designed to catch and hold a certain amount of runoff from an impervious surface. The surface can be a roof, drive, or anything from which water can be collected and directed towards the rain garden. The rain garden retains the water and allows it to soak into the ground slowly, rather than running off into a storm drain, street, or creek. Rain gardens are usually planted with native plants, whose deep roots promote good infiltration of the water.
Why Choose a Rain Garden?
Rain gardens provide an effective and inexpensive way of dealing with excess water. When properly designed, they can assist with problems of water in basements, soggy unusable sections of yard, and erosion problems. In addition, they prevent pollution and sediments from reaching our rivers and streams and excess water overburdening natural waterways during storm events. Best of all, they can be downright beautiful! It makes sense to capture and make use of that water, rather than disposing of it as quickly as possible.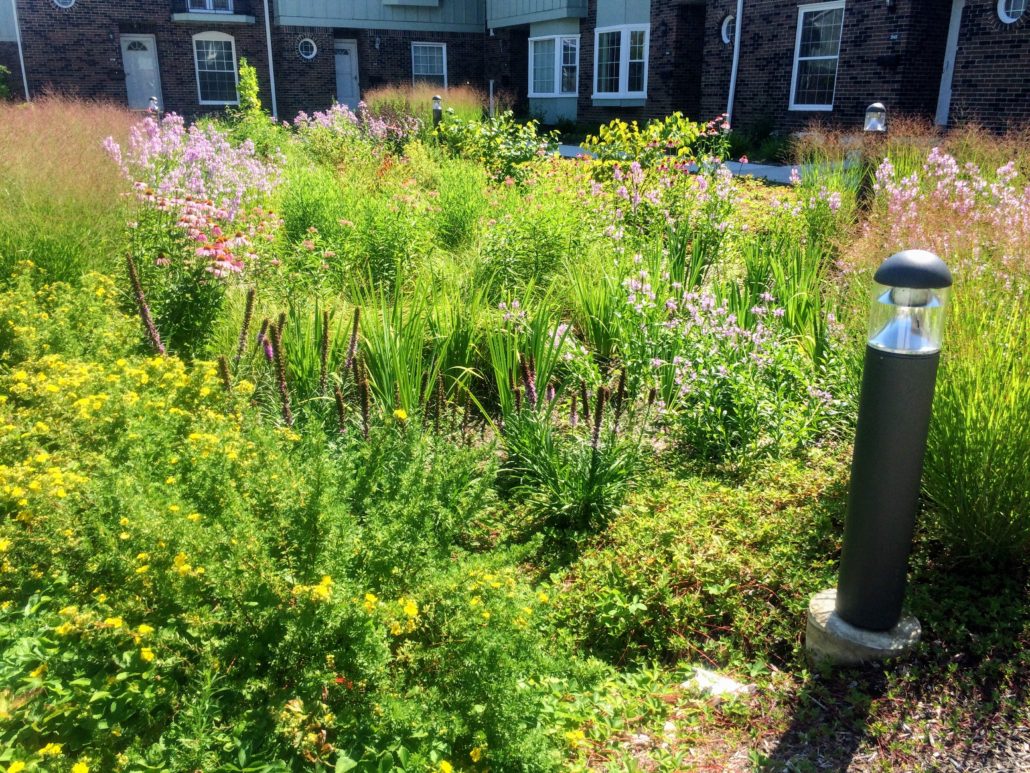 Our Approach
PlantWise has the experience with plant selection, installation methods, and maintenance to ensure a functionally successful and aesthetically beautiful rain garden. We will ask lots of questions relating to your experience of water flow and make our own observations to determine the water-related opportunities and limitations on-site. We look at where water enters and exits the site, existing infiltration or lack of infiltration, grading, downspouts and other concentration points, and where water problems exist. Our goal is to solve any water problem you may have in the most cost-efficient and ecological way possible without creating any new issues for you or your downstream neighbors.