What We Do
Our mission at PlantWise is to provide the best possible restoration or landscaping services for our clients while doing the most ecological and aesthetic good for the sites in which we work. PlantWise, LLC is a business dedicated to creating, restoring, and interpreting native ecosystems and plant communities throughout Michigan, Ohio and northern Indiana. Towards that end, we work with private and public landowners to:
● Develop management plans for maintaining or restoring natural landscapes;
● Conduct prescribed ecological burns;
● Complete invasive plant removal projects;
● Manage remnant or created natural areas;
● Design and install landscapes of all scales using native plant species;
● Conduct plant and animal inventories;
● Map existing ecosystems and natural communities;
● Coordinate volunteer groups for planting or restoration work;
● Conduct training for all aspects of natural area restoration;
● Develop brochures and signage to help people understand and appreciate the natural features around them.
Who We Are
We are a small company, which means every person and every personality counts.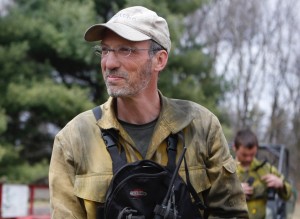 David Mindell – Owner – David founded PlantWise, LLC in 1998. He and the business are dedicated to creating and restoring native ecosystems and plant communities and working with people to bring native habitats into their yards and lives. David is the primary burn boss, oversees PlantWise's invasive plant control projects, and ensures that the whole PlantWise operation is running smoothly.
Prior to PlantWise, David was the Stewardship Coordinator for the City of Ann Arbor's Natural Area Preservation Division. He received a Master's degree in Natural Resources (forest ecology and ecosystem management) at the University of Michigan's School of Natural Resources.
David lives with his family on the west side of Ann Arbor in a cedar-sided house surrounded by prairies, rain gardens, a large vegetable garden, and lots of solar panels. He enjoys the sunshine, running, playing his banjo, and trying to keep up with his kids.
david@plantwiserestoration.com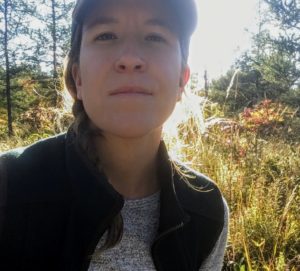 Cayla Tinney – Landscape Designer/Project Manager – Raised in northern lower Michigan near the mouth of the Jordan River, hard work outdoors and healthy native plant communities have always been an integral part of her home and culture. Her experience includes; landscaping, gardening, small scale farming, invasive plant control & surveys, prescribed burning, an education in art and design and an undergraduate degree in ecosystems management. Cayla has been with PlantWise since 2010.
Cayla also works as a visual artist (check out her amazing work at www.caylatinney.com).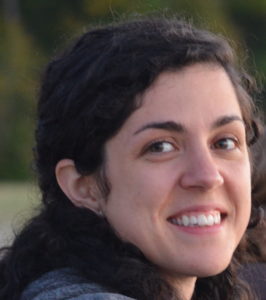 Ashley Schilling – Office Manager/Field Crew – Ashley began her educational career as a Music Therapy student at Eastern Michigan University and found herself graduating with a BS in Biology and a minor in Zoology. Although Ashley doesn't get to work with animals directly at PlantWise, working to keep native habitats healthy ensures all non-human animals will always have a place to thrive. Ashley splits her time between the field and the office, translating the plans and proposed projects for our clients into the boots-on-the-ground work that gets the job done.
Before joining the PlantWise family in 2016, Ashley worked in the conservation field for 4 years in the Ann Arbor area. She's lead nature hikes and volunteer workdays focused on restoration and believes strongly that public outreach and environmental education are paramount to the success of our mission!
Ashley lives in Grass Lake, LOVES to grow things and dances whenever she can.
ashley@plantwiserestoration.com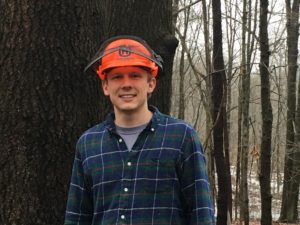 Trenton Von Klingler – Crew Leader – Trenton has always loved Michigan's parks and natural areas and is dedicated to their preservation. He has an Associate's degree in Horticulture and a Bachelor's degree in Biology (Natural Resources). He has been working professionally in ecological restoration and native landscapes since 2009. He also has experience propagating native grasses, forbs, trees, and shrubs. Trenton helps make sure projects in the field run smoothly and that the methods we use are effective.
In his free time, Trenton enjoys playing bluegrass music, reading, cooking and gardening. He loves plant identification!
trenton@plantwiserestoration.com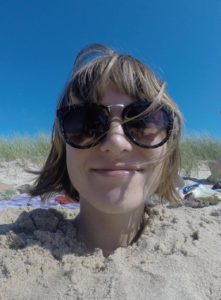 Anna Snoeyink – Field Crew – With a BS in Environmental Science and daily adventures outdoors, her excitement for restoring natural areas grows. Anna enjoys finding treasures in the woods, singing to CDs on long car rides and lighting Phrag (Phragmites) on fire. She is excellent at digging holes, scooping mulch and thinking on her toes. Someday she will hug a Redwood!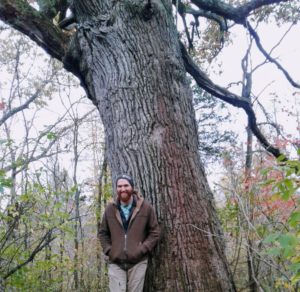 Mick (Michael) Scull – Field Crew – is a graduate of Hocking College with an AAS in Wildlife Resource Management. Though he grew up in eastern Ohio, he currently resides in Ypsilanti, Michigan. When he isn't hacking down autumn olive or spraying Canada thistle, he can be found hunting, fishing, foraging for mushrooms, or hiking with his dog. Someday he hopes to see the wolves of Yellowstone National Park.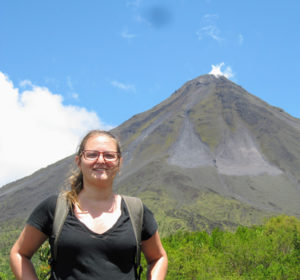 Olivia Horton – Field Crew – Olivia grew up with one of Michigan's State Parks as her backyard. Through exploring this area as a child, she came to love nature and as she grew older, preservation  of the natural world became one of her priorities. In 2015 she graduated from Alma College with a BS in Biology and an emphasis in Environmental Studies. Since graduating, she has worked for the Department of Natural Resources restoring habitat in State Parks, and in one of Michigan State University's entomology labs, studying how bees use habitat around agricultural fields. Now a crew member of PlantWise she is happy to be doing field work whether it is landscaping or restoration based!
Olivia loves to travel. She has studied marine biology through scuba diving in Hawaii and she had the opportunity to study sloths in beautiful Costa Rica. Closer to home, she enjoys activities such as kickboxing, scottish dancing, and reading.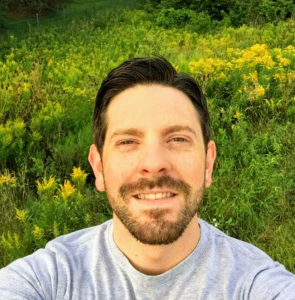 Andrew Borin – Field Crew – Andrew decided early in his educational career to work within restoration of Michigan's native habitats. After a summer of being a conservation intern, he received a bachelors degree in Plant Biology from Michigan State University. Shortly after, he joined PlantWise in the spring of 2018. Andrew likes learning new plants, setting head fires during controlled burns and never misses an opportunity to crack a joke.
In his spare time, Andrew enjoys working on his marine reef aquarium and spending time with his wife and son.